---
Powerful 3D Printing slice and support generation software
3D Print job preparation can be a time consuming task. Orienting, supporting and slicing your build jobs in a way that they actually print can be challenging.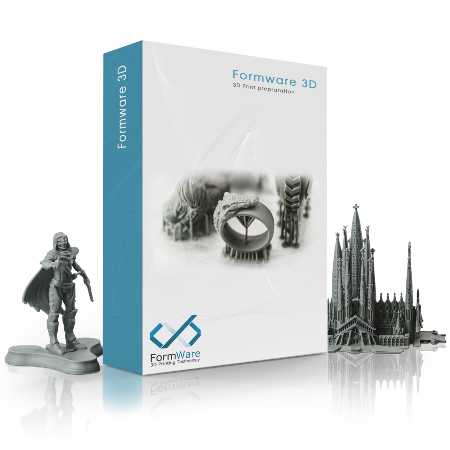 ---
---
Reviews
Formware 3D software provides us the necessary tools to create our print jobs quickly and accurately. The automated and manual support creation tools are class leading and allows us the freedom to print just the way we want to, saving us time and cost on 3d print material. Formware support have been great and they have a willingness to work with customers on improvements and future builds.
All in one tool
Finally there is a tool that does it all, there is no need to jump between programs. The tool feature set is rich everything you need to create a successful print. Once you have hollowed your model and added supports where you need them, you can save your work and make adjustments anytime you wish. Then off to the slicer, Formware has a slicer for the AnyCubic Photon. Great work Formware! -Mike
The Simplify3D for resin printers!
I just purchased this awesome ptogram yesterday, so by no means I am claiming I'm an expert user. However, in the short time I've been using it, I can say it is awesome! To put it simple, this software is equivalent to the amazing software Simplify3D for filament printers. So many options and features! Highly satisfied with my purchase indeed!
VERY powerful, but get ready to invest some time!
It certainly takes a concerted effort to learn. HOWEVER, it is well worth the cost in time, effort, and the initial expense of the software! I LOVE the tree supports! I have been able to reduce the footprint of model support, thereby reducing resin usage by an average of 20%! That may not seem like much, but it certainly adds-up over a span of a couple hundred prints!
Fantastic Product at a Fantastic Price
This purchase was fast, easy and I had my key within 5 minutes. The product itself is insanely good at what it does. Within 10 minutes, I had my profile setup, I had a part that I'd hollowed in the program (eliminating meshmixer as a program I use at the moment), which had drain holes in it, and perfect looking supports (which eliminated b9creator as a program I use period). I will warn you - slicing on this program is fairly slow. It takes a while. But...everything seems to come out great, and it eliminates my need to use the default Photon software, which is glitchy and annoying to use. Oh, and did I mention that manipulating supports and items in this program is a breeze? Because it is. All items, and all supports have a simple xyz slider tool that pop up when you select them and make it easy to translate and rotate with no fuss.