---
Parametric 3D Design
A personalised product, 3D Printed or not, usually starts with a CAD model. A 3D computer representation of the product at hand.
As personalised products might be hard to sell through traditional retail chains. However this is not the case with selling them online. Ecommerce and personalised products are the ideal fit. A customer can personalize a product online and automatic generation of production files makes each product unique.
Over the year's we've expanded our knowledge and perfected our software solution that generates personalised 3D Files. Our software platform is in use on our consumer jewelry brand www.suuz.com (jewelry industry, since 2013) and personal eyewear manufacturer www.youreyewear.com (glasses industry, since 2015)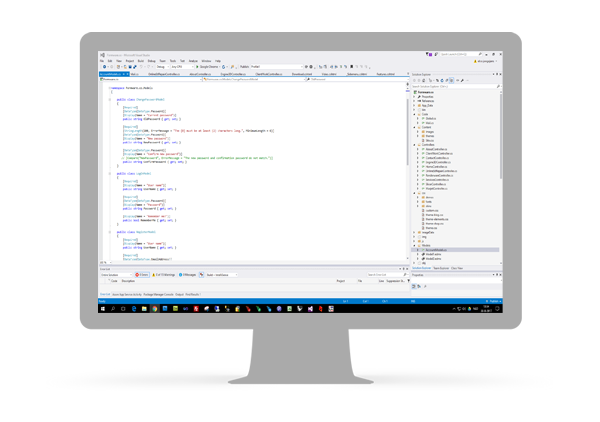 ---
Case: Suuz Personal Jewelry
About Suuz
Suuz.com started as a website with just 4 personalised rings. The product line later expanded and we designed a full collection of unique personalisable rings, bracelets and charms. Over the years we've improved the products and the ecommerce proces with feedback we got from customers yielding an average customer review rating of 4.6 stars.
Go to website
Technologies

Parametric 3D Design
.NET MVC
Wax 3D Printing
Lost wax casting
Watch a short video about Suuz
---
About
Your Eyewear is a unique concept in which you can design your unique tailor made eye wear, in store, together with a certified optician. Using a set of sample models in combination with a digital design application you can configure a unique pair of glasses. Besides aesthetics, the form and size can be adjusted to the finest detail. Once fully configured, your unique eye wear is produced using the newest additive production techniques, also known as 3D-printing.
Go to website
Technologies

Parametric 3D Design
.NET MVC
SLS 3D Printing
Video introduction
---
Looking for parametric 3d design software?
Our tailored solution fits many product categories
---